Women of UCSF Health and WIT@UCSF are pleased to present a panel discussion with the group of women who stood up a large-scale system wide Patient Capacity Management Center at UCSF Health in 6 months. This diverse group of women tackled complex capacity management systems and innovatively transformed the patient, provider, and referral experience by providing actionable, real-time data to inform operational decision-making.  Their expertise, passion, strength & fearlessness empowered new operational systems thinking, innovation in technology and development of an integrated cross functional team & ecosystem.  Come learn about the team, their process and collaboration.
"No one ever became a success without taking chances … One must be able to recognize the moment and seize it without delay."
Join us Friday, April 21, 2023 from 12:10 p.m. - 1:00 p.m.
---
Speakers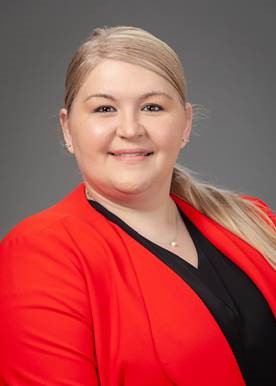 Toni Braden, DNP, RN
Director, Patient Capacity Management Center 
Toni specializes in capacity management, hospital operations, strategy and patient throughput and assists with design & implementation of new operating models to support effective management of hospital capacity. Toni is a former Cardiovascular-thoracic nurse with 6 years of experience in leading & building large scale operating systems. She obtained her Doctor of Nursing Practice in Executive Healthcare Administration at the University of Cincinnati and is the co-chair for the national Hospital Capacity Management Consortium with a focus on building networks, membership & resource management related to capacity management. She enjoys traveling, collecting wine, and unique culinary experiences.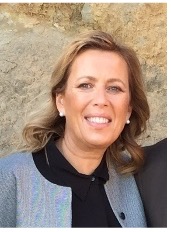 Jill Reynolds
Technical Program Manager, Patient Capacity Management Center
Jill partners with the PCMC team to centralize the management of patient flow and use of real-time data & analytics. Jill is a former NICU RN with ten years of analyst experience. She joined UCSF in 2019 as an analyst on the APeX Business Applications Access team. Jill grew up in Southern California and now resides in Portland, Oregon. She enjoys her family, the ocean, music, spending time outdoors, and Portland's endless culinary adventures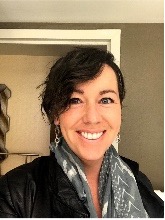 Anne McNally
Senior Consultant
Anne is a business intelligence developer, snowboarder, and amateur archer from Vermont. A contractor with Prominence Advisors, she regularly works on high-profile projects with UCSF and is an expert in data analysis and Epic reporting tools.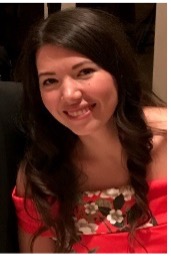 Katie Furman Laws
Clinical Documentation Application Analyst
Katie specializes in developing practical solutions for the inpatient setting. As a contractor with more than 12 years' experience in Epic, she's worked on several major projects with UCSF and gets a little too excited when a completed project truly helps patients and clinicians. When she's not building dashboards, you can often find her baking, cross-stitching, and enjoying time with her family in Madison, WI.
Kim Ciminello
IT Field Services Technical Lead
Kim has 8 years of UCSF experience. Kim analyzes, recommends, installs, configures, and evaluates systems and tools for use. She develops and conducts tests of hardware and software and reports on configurations and behavior, including developing technical documentation and training. Kim loves to travel, discover new restaurants, complete home improvement projects, and spend time with her dog, Ozzie, and other family members.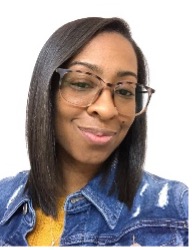 Sophia Wiggins
APeX/Epic Principle Educator, Research and Reporting
Sophia joined UCSF in 2017 and has been training professionally for 10 years. Prior to becoming a trainer at UCSF, she worked in Staff Development for Loma Linda University Medical Center. Training at UCSF allows Sophia to interact with different types of learners, which allows her to meet them where they learn most comfortably. She loves the challenge of meeting each learner where they feel most comfortable, so that she can help them reach the "a- ha" moment. Sophia is originally from Southern California. When not training at UCSF, you will find her being a mother of five, cooking, fellowshipping, and enjoying life's moments.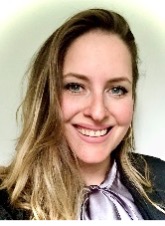 Stephanie Lewis
Epic Patient Access Consultant 
Stephanie is a former Epic employee and Senior Patient Access Analyst with 10+ years of Epic consulting experience. Having worked with various academic, research and children's hospitals over the years, she understands the importance and complexity of revenue and patient movement workflow optimization. Getting to see the positive impact these optimizations can make on the lives of patients and staff, not to mention the bottom line, is one of the things she loves most about her job. Perhaps what she loves most, however, is getting to work with such diverse groups of people across the hospital; she never ceases to be inspired by their passion, ideas, and dedication to improving patient outcomes.
Tip Tilton, MSN, RN
Clinical Nurse Informaticist
Tip is an experienced nurse informatics specialist with over fifteen years of combined clinical and informatics practice supporting electronic health record (EHR) implementations, updates, and enhancements as well as coordinating and leading quality improvement activities. She joined UCSF Health after obtaining her MSN in Nursing Informatics from Vanderbilt University. Tip is interested in improving patient flow and hospital throughput and is a member of the Capacity Management Center project team.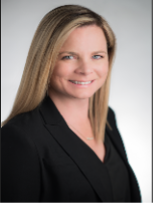 Kay Burke, MBA, BSN, RN, NE-BC
Chief Nursing Informatics Officer
Kay has served as UCSF Health's Chief Nursing Informatics Officer for the past 5 years and holds a Clinical Associate faculty position in UCSF's School of Nursing.  She has been a nurse for 22 years, 12 of which have been spent in Health Information Technology & Nursing Informatics.  She holds both a Bachelor's in Nursing and a Master's in Business Administration and is ANCC Board Certified.  Kay has worked for three Magnet-designated organizations in her career, and is committed to the specialty of Nursing Informatics and the enablement of high-quality care delivery through the use of technology and information systems.  She has strategic oversight of all nursing informatics activities, capabilities, and initiatives across the health system with a keen focus on: digitally transforming nursing practice in support of patient safety, interprofessional quality care delivery, clinical communications, clinician efficiency, patient experience, capacity management, and health equity.